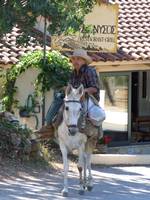 Lourdas Reviews
---
Places to Visit
---
Kefalonia Guide
---
Local Directory
---
Resort Guides
---
Street View
+ Enlarge Map
Seven Cafe Bar

(Bars in Lourdas)
10/10
Philip H
hi to both makis and your partners, we are looking foward to your hospitality again in 2 weeks time, we always enjoy sitting on your top floor deck playing OUR backgammon and enjoying a ice cool mythos after a hot session on the beach, see you both again on the 11th. p & j. xxx
10/10
Richard M

just back from a wonderful two weeks at lourdas beach appartments and visited Seven most nights, lovely location, wonderful blue lagoon cocktail, we will be back
Gary E

Makis

Made it to Bar Seven but you were shut.see you next June

All the best Gary and Dee
Gary E

Hello Makis and Makis

We enjoyed our holiday and Bar Seven .so much in May that Dee and I are coming back on the 5th of October.We hope you will still be open .See you then.

All the best Gary and Dee
10/10
Janice B

hey makis was great to see you in july, we will be back on 9th september on our scooter, take care my friend and dont work too hard during august, here's looking forward to september, it cant come soon enough, get the mythos on ice ready for us, take care.

love jan and shelly
9/10
Rianne F
7 bar on the front is lovely. with it being on a 1st floor level the views are lovely. food and drink prices very reasonable. owner very friendly. they have games and book swap which was handy when i had finished my others. definatley recomended. try the ouzo and mezes which was very nice - although it took me 4 ice cubes and a whole bottle of water to get that ouzo down me - they're strong! only downpoint is that the internet wasnt up and running.

10/10
Hayley N

Hi Makis,

We will be with you on Sunday, cant wait to see you!! Hope you are well and ready for all the Amerretto we are going to drink.

Kalinixta for now, see you soon.

Love Hayley & Paul xxx
10/10
William T

Hello Makis, well I hope you read this, we are almost there, 5 weeks to go and we descend upon you both, so my recommendation is that you get your sleep in now and prepare for the gang, although this year I dont think Tom or Scott will be joining us all, but Will and Julia will be there for 3 weeks. I hope you and Makis are well and I know we are all looking forward to seeing you again. Bill, Julia, Denise, Will and John.
10/10
Janice B
hi makis, we are home and wishing we were back in kefalonia, this is paradise lost, sitting on the balcony of 7 bar and listening to the music, we miss the place and the people, especially friends like makis who always sits and has a chat about anything and everything. we will see you next year our friend, not isos, but for sure, kali nita till next year, p.s makis stop working so hard ! have some time to yourself. till next year, all the best Jan and Shelly xxxx
10/10
Chris B

Literally been home for a couple of hours and wish we were still in 7bar. What a place!!!! This is by far the best bar you will come across in Lourdas. The setting, set up, music and above all Makis are superb. Hooked on the place. you wanna chill out, then this will chill you to the max. see you next year Makis.

Chris and Rach
10/10
Martin W
What a fab place you can just sit and chill all day and night if you want and the music is great to.
10/10
Alan B
We called in here twice on our travels in the car and found it very relaxing whilst looking out to sea. The staff were very friendly.
10/10
Julia P

We holidayed in Lourdas in June last year, we are returning this year in June only seven weeks to go. Seven is an absolutely fantastic place. The most friendly bar by far. We spent every evening after dinner watching the sun go down and chatting to makis about all sorts of things, as the world cup was on it was mostly about the football. We made some good friends and we all met there after our dinner. Makis and Makis, the joint owners both hold the same name, work extreemly hard with practically no free time all summer and we are looking forward to seeing them as soon as we unpack, we will be rushing to seven for a wonderful pint of Mythos, and maybe even a cocktail or two, I can't wait!!!!!!!!!!!!
10/10
Jo & stefan C
Seven is our home from home in Lourdas. One of the highlights of our holiday is each day going to Seven, ordering a cocktail (the best cocktails around, made from scratch - not from pre-mixed concentrate like the other local bars) and watching the sun go down while listening to some chilled out music and chewing the fat with Makis.
Makis #1 and Makis #2 are both fantastic guys, they work very hard to make their cafe bar welcoming, both day and night, and deserve every success.
Gary E

Dee and i got back to Seven and enjoyed it just as much as before.Makis was as friendly as ever, we have only been back a week and wish we were back there already.
Simon D

A great place to watch the sunset with a cocktail and listening to their chill-out music (a pleasant contrast to Greek balads!) Friendly staff too.
Janice B
Hi Makis, we arrived home on sun 10th sept, we are looking forward to seeing you again next year, this is the best beach bar in lourdas by far, you might have a new buddah bar cd for us to listen to next year, thanks for the wine it went down very nicely, wish we were still there drinking our large Mythos and listening to the sea roll in, see you next year my friend.

Lots of love

Jan and Denise xxxx
Diane M

This place looks fab from outside and is in a great location so how disappointed we were when we actually entered. I paid 5 euros for a basically non alcoholic mojito from a very unfriendly waiter. We then went back another day for breakfast which was okay but again, service was poor. Forget Seven and go to Dimitris, a million times better.
Gary E

Dee and i love this bar and can't wait to be there in five weeks time overlooking the sea with a nice cold beer in hand.we have just come back from Paphos in Cyprus and found nothing to compare to it!
Steve M

The best bar, the best location, the most stylish furniture and the coolest music. With great service too, this place has it all.
Michael C

What I wouldn`t give to sat back here in the late afternoon sun, drinking ice cold Mythos, listening to the Buddha Bar CD and watching the world float by.

Guys who work there, really friendly and welcoming
Marc

THE place to go either before, during or after a day at the fantastic Lourdas beach.

Nice relaxing music - Illy coffe - a vast selection of food from Greek salad to breakfast and toasted sandwiches.

Very good service.

The bar is located on the 2nd floor with a canopy to keep the sun off but it was nice to feel the sea breeze whilst relaxing.

There is a telescope that anyone can use to take a look at Zante in the distance.

By far the better of the few Lourdas beach cafears.
Sarah

We LOVED it here! The 2 guys who ran it were really friendly, the bar had a really chilled, laid back atmosphere, with really cool music. They have obviously really thought about what people want from a beach bar, and have the personalities to provide it all! We spent several late nights putting the world to rights with Makis, who was a total star. The cocktails were gorgeous and I can recommend the ice-cream soda when you need a refreshing half hour off the beach..... you might need 2 though - they go down so nicely... These guys, along with the staff at Patritcia's downstairs, made our holiday!
Pam S

Visited Seven Cafe Bar several times during our short stay last year. Will definitely be coming back this year. Hi to Makis and Gina - we never got any T Shirts, friendly staff gorgeous location for a drink and a snack. See you soon.

Pam & Steve Scaife.
Bill T
Makis, you know that there is no pleasing some people, but if that is all they have to moan about then they are the ones with the problem, see you in 4weeks 6days, not that we are counting. To all other user of this website Bar Seven, is excellent great views, relaxed atmosphere and unpretenious staff and customers, well worth the visit, and it is about the same price as anywhere else on the island withe exception of Fiskardo, which is extortionately expensive.
| | |
| --- | --- |
| Search for Seven Cafe Bar in all of JustKefalonia & the Messageboard | |
More Bars in Lourdas...

Astra | Bostani | Dimitris Beach Bar | Good Mood | Muses Cafe | Seven Cafe Bar |