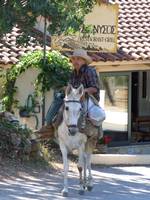 Lourdas Reviews
---
Places to Visit
---
Kefalonia Guide
---
Local Directory
---
Resort Guides
---
Street View
+ Enlarge Map
Dionysis Restaurant

(Restaurants in Lourdas)
10/10
Peter H

Dionysis restaurant is one to visit in Lourdas if you are holidaying on kefalonia.

The food is Excellent the service is Excellent and the Family that run Dionysis Restaurant are all very Proffesional and Customer orientated . you will visit as a stranger but leave as a friend An Excellent choice for a wonderful meal and also Drinks.

Highly Recommended Petros Lourdas

Dionysis is open all the year round
10/10
Vincent C
We eat here regularly in May/June. The food was great, over the holiday I went through the whole Greek menu and by the end of the holiday I was asking for less on my plate as I was putting on too much weight, though the beer might have helped in that department. Nadia the young waitress was so helpful and happy.Great food, great service and great cook.

9/10
Dave P
We only had a take-away but this was simply superb - we don't do pizzas very often at al, but theirs is the best we can remember, and the same for the souvlaki - get the one in a box not in a roll. fantastic quality and very big.
6/10
Abbigail H

Located on the road towards the beach but only about 25m down the hill and around the corner past Muses Cafe...a lovely restaurant with air conditioning and a sweet little olive grove garden out the back which was refreshing and cool if there is a table free - worth a peek as you arrive. We had calimari and vine leaves to start which were both generous and stunning. We then asked for some olives to nibble and a huge plate of kalamata olives arrived! Lovely. My mum had the Kleftico which she very much enjoyed, very tasty and a good portion, the only critisism was that it was a neck of lamb to be picked off the bone whereas elsewhere we experienced lovely tender chunks of lamb without bone. I had the mousakka which was a little bit of a let down as I could see it was an old piece that had been warmed up - the mince had little flavour and the aubergine was skimpy and shrivelled and the potato on top was browned inside and limp. Bit of a shame because other than that the rest of the meal was lovely, with lovely wine too and reasonable. The waitress was sooo sweet to - she gaves us a rose before we left and chatted away to us. We visited on a Monday but no live music so I guess you need to watch out for a notice or something to catch it.
10/10
Helen H
BEST PLACE TO EAT IN LOURDAS!!!! LOVELY PIZZAS AND LAMB DISHES!! GO ON A MONDAY NITE WOW THOSE MIDDLE AGED GREEK MAN CANT HALF SING (AND I'M WELSH) WOULD LOVE TO VISIT KEF AGAIN JUST FOR THIS PLACE FEELS LIKE HOME FROM HOME WITH THE HEAT. THE TWO SISTER WAITRESS TEAM ARE A JOY SO FRIENDLY AND HELPFUL GIVE THEM A TIP THEY WORK SO HARD!!!! PLEASE VISIT OR YOUR STAY IN KEF WILL BE INCOMPLETE!!!!

10/10
Paul B

This was by far the best Taverna for traditional food and atmosphere we visited.

The staff were fantastic and the food devine.

How one waitress on two occasions managed to serve eveybody with a smile on her face was a miracle.

If you don't mind the walk up or down the hill then you will love this place.

Plus there is a lovely bar just around the corner.
8/10
Alix M

I think Dionysis deserves a much higher rating than 3/10. We have been coming to Kefalonia and Lourdas for the last 7 years and eat in Dionysis every time we visit.

The food is good quality greek food. Yes they serve chips occasionally but just ask for potatoes or rice instead and they will be happy to comply. They do a local Kantades music night on Mondays and the place usually gets booked out - if you go on this night then the food is a bit more basic and the service is a bit slower but the music is good and my tip is to either go early or later (instead of turning up at 7.00 with all the reast of the brits) and you will really enjoy it.

I agree with the last comment - the red wine is great here and the deserts are great too!!

Maria is really friendly and the place is great for kids.

We went last year in both June and October and the outside was closed?? (in June it was cold so no surprise) it would be good if the back bit was open again this year.

Looking forward to eating in Dionysis again in July!
8/10
Kenneth J

We ate here three times , granted it was quiet (First week in May) so they were not stretched, but we could not have wished for a friendlier reception. Service is typically Greek.They do not rush meals. However you only have to ask . If you want fast food - go to Blackpool. If you want good food freshly cooked - come here. They even made Kefalonian meat pie specially for us! And dont think you will give your stomach a rest by ordering a salad. we both had the biggest , and probably best, salads we have ever had!

We will certainly be returning to Lourdas and will no doubt eat here again.
Lorraine J

In our opinion this is the best taverna in town. Very friendly service and excellent food, no matter what we ordered. We ate here several times, and my husband said it had the best house wine (red) in town. The Greek music (Monday's weekly) provided a relaxing and intimate atmosphere. We firest ate here on a Monday evening so the live music was an unexpected bonus. However, the menu on a Monday is more limited due to the higher number of people they have, and the services is slower, although we were not bothered by this as we had such a lovely evening.

The waitress also said to us on our departure that if we wanted a lift to and from our apartment to eat at the taverna they would arrange this for us. However, we were so full we were grateful for the walk afterwards to walk down our meal and admire the beautiful starry sky. And if you really can't get be bothered to go, they deliver too!
Bill S
Things must have changed here. The night we ate my Lamb came served with a big pile of chips and nothing else....not really what i was looking for. My wife and sons meals were OK but no better. Service was awful, no-one smiled also they forgot us so we watched people who had arrived an hour after us eating their main courses while we were still waiting. On a plus they did have traditional Kefalonian folk music on the evening we went which was very good.
Jodie P

This place was great, the best place we ate at, good enough to come back to 4 times. You wont see a chip on the menu! It had the best selection of traditional greek food of any place we saw, you could eat a different Greek dish every night for 2 weeks - everyone seems to be complaining about the pasta, why eat pasta in greece? I always think a safe bet is traditional greek food as it would be cooked better. The kleftico had my husband addicted, and the roast pork did the same to me. Fantastic Meat pie and exellent hot appetisers. Could not fault the food at this place, it was delicious, exeptional. Local wine was good, so was the home made Retsina, and cheap too. Only offputting thing was the amount of starving cats begging at the tables,they really looked in a bad way. Really cant find anytrhing bad to say about this place, it was a foodies paradise.
Gavin E

Returned here after 3 years break. Nothing much changes (only the fountain doesn't work!). Food still good, service a little slower, but the atmosphere is wonderful. On the Monday night they had a live Venetian style music evening. All desserts come with a sparkler attached. The prices are the best reason to go here. Much cheaper than some of the sea front tavernas.
Tanya
I was very disapointed with the food, I had carbonara and in the sauce was big chunks of garlic and white wine, rather untasty and not at all what was expected. Well priced though and good views.
Can U Help?
David J
Can you tell me if Maria Appartments are still renting as I can not find them in the manos book wich I booked them last year. I would like to book them again in september.
Ian R
Ate here a few times and was never sure what to make of it. I had some great roast lamb and a fantastic meat pie, but I thought the breakfasts were terrible value for money(why used tinned frankfurters when the local sausage is so good? And 6 euros is a lot for a very small fry up). My neighbours had a pizza and ? and thought it was terrible.
Nice friendly waitress in the evening though. I'd go for the 'stick to your rinbs' food and it should be pretty good.
Andrew H
Had read so much about this place we just had to visit.The good news is that it is one of the few family-run tavernas in Lourdas and does mouthwatering pizzas to takeaway for self-caterers. The not so good news is that we seemed to be rushed to order on each occasion we visited. Beef stifado can vary from excellent to very mediocre, but their home made vegetable soup is to die for.Their house wine was fairly dire as in all the local eating places here and would have been just about acceptable had it been half the price.Quality of food and service was dependent upon it's the numbers eating. More than half full and the quality of both seemed to rapidly deteriorate.
Chris & hannah
Visited this restaurant on our last night and enjoyed the meal. It is very good value for a cheap and cheerful meal. House wine tasted good (5 Euros 1L) but was slightly warm. The one waitress serving the did a good job.
Michelle P
We ate here more than anywhere else on our holiday, 4 or 5 times and it was really very good. They also take Visa which in a resort with no cash machine is a big bonus! Pizza was good, kleftiko wonderful. Try the fried onions or saganaki, super. They were always very busy and an Amstel cost only 1.50 euros! Nice house white too.
Adele W
We didn't understand why this place had so much publicity as our meals were poor compared to others we had eaten elsewhere.
Overcooked and basic food, my Father's chicken was very tough and dry and my Husband's king prawns were cheap and nasty.
Never went back there again.
Barry S
We went twice. The first time was great. Nice food good service. The second time not so good. I had to send my mousakka back because it was cold in the middle.
A nice garden with lots of running water, nice atmosphere.
Typical menu, beef stifado, meat pie, lamb kleftiko etc.
Ed F
Wortj a visit can get busy as also a take away. Location by road so can get noisy, Greek dishes here were very good. Beer cheaper than surrounding restaurants too!
Kate J
We had two good meals here. There is a very intimate space where you eat - surrounded by flowers. The food has lots of flavour, dishes come with home-grown vegetables. We enjoyed vegetable moussaka, meat pie and lasagne.
Matt W
Can't understand the high rating this place has recieved, guess we caught them on a bad night. I hate being rushed during a meal and having the main courses arrive before we'd finished the starters didn't bode well. As for the food, my girlfriends swordfish seemed like it had been cooked the day before it was so tough and the 'fillet dionysis' was a small steak covered in tinned mushrooms floating in grease. Needless to say, we didn't return.
Barbs C
Not too bad,prices okay,service good,the Kefalonia Meat Pie had been heated in a Microwave,not the best Restaurant in Lourdas but alright.
Jackie H
Good food, good value,nice garden and not on the road.
| | |
| --- | --- |
| Search for Dionysis Restaurant in all of JustKefalonia & the Messageboard | |
More Restaurants in Lourdas...

Afrodite | Andromeda | Aridas Palace | Blue Sea | Casa de Blue Restaurant | Crystal Palace | Dionysis Restaurant | Doodles | Enastron | Greco | Greek Islands | Inopolis Restaurant | Klimatis | La Mer | Libra Grill Bar | Lithero | Lorraines Magic Hill Restaurant | Olive Lounge | Olive Tree | Patritcia | Penolopes | Spiros | Trifelli | Zorbas Restaurant |