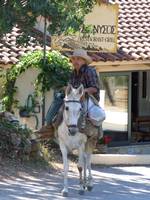 Lourdas Reviews
---
Places to Visit
---
Kefalonia Guide
---
Local Directory
---
Resort Guides
---
Street View
Fiona Aparthotel

(Accommodation in Lourdas)
10/10
Steve D

Hi I stayed at the Fiona in 2006 and had a great time. Unfortunatly I have not been able to get in touch with Mihaela since. If you get this message please drop me a line please.
10/10
Suzanne G
hi I spoke to mihael last night and sadly she is not opening this year due to problems with petros supermarket which have not yet been sorted. She was going to open pool and bar for other places without pool to use but olympic have pulled out of most of their properties near the fiona, so mihael cannot open. Hopefully this will be resolved for next years season.

We stayed their last sept and it was great and mihael made it for us.
Michael K

Mihaela is now taking bookings at The Fiona and can be contacted on 0030 6936147829 (Mobile) or direct on 0030 2671031457

Good luck
Michael K

Great News Mihaela at The Fiona will be open for business as from 1st June 2008

More details to follow shortly
Jim M
The Fiona Apartments have changed hands and are not scheduled to open for the 2008 season. This has been confirmed by several contacts who are resident in the village all year round.
10/10
Michael K

I wish to add my support to Mihaela of The Fiona. We stayed in October 2006, June 2007 and September 2007. We have had absolutely fabulous holidays with Mihaela attending to our every need. We had booked for this June but now find Olympic changing us to The Antonia and we are angry and devastated.

Mihaela apologises to all her friends and customers as in recent times she has been unable to answer her calls as she has spent many days at Agastoli fending off a local hostile takeover of The Fiona but hopes to meet her old friends this year.
9/10
Geraldine C

My partner (now my husband) and I have been to the Fiona for the past 4 years!! we even honeymooned there and have always had a fantastic welcome from Mihei, nothing being too much trouble, she is the very HEART of Fiona.we were devistated when this years booking(for 15th June) was cancelled by Olympic at 6 weeks notice!! we have been made aware that Mihei is through no fault of her own in the middle of a vendetta and is very sadly not able to trade this summer!! We urge all past guests to keep on supporting the Fiona and especially Mihei in any way you can and hopefully we will be there next year .
Hilary M

to all friends of mihai of fiona hotel llourdas please be aware that petros from the local supermarket and the women from the jewelers next door to the supermarket have forced mihai to close.They cut her waterpipes,had her eletric cut off and numerous actions too many to list so myself and family will definetly be boycotting petros supermarket please support mihai so she may open next year
9/10
Paul H

Spent 2 weeks in August 2007 at the Fiona, as said before on this page, self catering is a non starter due to one hot plate, the local restuarants are ok, the Olive Lounge is the best, however we often went to Agostoli to eat in the evening. CBR Car hire obviously have a commision arrangement with Olympic, we did a great deal with Sunbird, as said before on this page Tassos is a nice guy, looks a cross between George Clooney and Mel Gibson.

The beaches are fantastic, we prefered Trepakzi Beach a lovely place, with a little beach bar,clear water, sun beds and parasol's.

I like the area and would go again, the Fiona gets 9/10 in our book, let down by the hand held shower in the bathroom, plus I just hate shower curtains! Petty? well yes I guess so, but I'm on holiday.

Just remenber, if your intending to self cater you'll struggle using one hot plate
Sharon B

Dian, very many thanks for your kind help and provision of the contact details, but after I posted my message, ten minutes later my daughter called home from the hotel, she is okay now and funds refreshed, but again, many thanks for your kind help. Kindest regards

Sharon Barton
10/10
Dian M

My husband and I spent a week at the Fiona Apartments at the same time as Chris Taberner and we had a fantastic time. We both agreed that it was one of the best holidays that we have ever had, made even more special by the lovely people we met. Kefalonia is a beautiful island so be sure to hire a car and make the most of the stunning views including cliff top drives (not for the faint hearted). Lourdas is very much a traditional Greek village and if you want a relaxing time its perfect. The Fiona Apartments are basic but clean and the owner Mihaiela (Mehi for short) was a fabulous host. We had intended to do a bit of self catering but there really was no need. The pool bar, although small is manned by friendly staff who serve delicious salads and the best 100% beef burgers I have ever tasted and only for a few Euros. The pool's lovely and has a fantastic view of Zante when the weather is clear. There is also a section of the pool for small children. Mehi organises a guest appreciation meal on a Saturday night which is great value. Where else can you get a T Bone steak and all the trimmings for 6 Euros! It really did amaze me that more people didn't take up the offer. We'd be sat by the pool when Mehi would surprise us with little edible treats. Just what you need before a late dinner. Olympic really did push CBR car hire but there really are some great deals to be had if you shop around. Just make sure you check the small print. If you do get a car make sure you do the Southern and Eastern coastal drives, visit Poros, Sami and Skala. Don't miss Melissani Lake or Myrtos Bay, best viewed from the cliff top. The bluest waters I have ever see. Best restaurant? Definitely the Olive Lounge on the main road but to be honest you can't go wrong with most of the traditional Greek tavernas. Trapazaki beach was nice but as far as I'm concerned it's definitely not walking distance! We'll definitely be going back and making the Fiona Apartments our home from home. To the person who made the last entry. I haven't got a number for the Fiona Apartments but I do have the number for the Olive Lounge across the road. Perhaps they can help (take a message or give you a number). Its 26710 31070. Good luck.

Dian and Glen MacLennan
10/10
Christopher T

Myself and my partner visited the Fiona Apartments in July 2007 and were stunned by the warmth of the welcome from Mehi and her staff. Greece like it used to be be!! Imagine a guest appreciation dinner consiting of T bone steak, Jacket potato and a desert for 6 EUROS!! The pool area was clean and the bar was imaculate. Mehi would often appear from the kitchen with tit bits for the guest sitting round the pool, NO CHARGE!! We founf the rooms basic but clean and fuctional, complimentary fans were provided from Petros supermarket up the road. It was always amusing to see wether you were going to get free sweets, lighters or Ouzo when you did your shopping. Cooking wasa non starter in the apartments as 1 plug in hot plate was all you had ( good job as it meant more time to explore the restaurants. For pizza, pasta nd steaks go to Olive Lounge, 1 between 2 on the pizzas unless you have a big appetite. Upmarket required, head for Andromeda, swish and elegant and the head waiter is a dead ringer for Danny Devito. CarHire we found excellent value at Sunbird, Tassos is a decent guy and flexible over terms and prices. Olympic were very pushy on using CBR but we found Sunbird better value and more friendly. Beach is clean but the walk is a killer, splash out and take a cab, or the bus as the sun is sweltering on the way back up. All in all a great quiet holiday and five couples clubbed together to buy the owner of our apartments a present so that says it all to us.
Sally C

My husband,myself and our neighbers stayed at the Fiona appartments from 15-10-06 .We booked last minute so didnt pay a lot.The rooms very small and frezzing,the wind was whipping through the door and the windows in the bathrooms didnt stay shut so they banged all night.The management were not that helpful.The pool bar was shabby and not very clean We stuck it out for 3 days then found alternative accomadation at our own expense.Olympic should not be advertising holidays to this resort so late in the season as there was only 2 resturants open and only 2 bars. We went to Scala for the last 4 days and had a wonderful time.
Nick B

Fiona Appartments were just as we expected and typical of Greek accomodation. They were basic, just enough for two people, but very clean and fantastic views from the balcony. No safety deposit boxes or reception which worried us originally, but this was never a problem, very safe area. Staff at pool bar very friendly and good service. Food was nice there, apart from the one time my girlfriend ordered a club snadwhich and it had a few of the cooks hairs in it...sharing peole the Greeks!! But apart from that not a problem at all. Only walked to Lourdas beach one night to see how far it was, and it is a steep hill and would not do it in day time. Trapazaki beach was further, but much nicer beach, so only did this one when we hired a car...a must for this resort. Overall very nice.
Carole W
The Fiona is fairly basic and there is no air conditioning so given the temperatures, and despite having paid for a room for 2 weeks, we found alternative accommodation at our own expense. (Not much help from Olympic there - although they did switch our room to one in a slightly better position.) The pool area is quite nice, the snack bar provides good, inexpensive food and the staff were friendly. In my opinion it is preferable to have a car for at least some of the time. It's quite a march to Lourdas beach although I believe there is a bus. There is a beach a little closer to the Fiona but I understand this is not very accessible. We hired a car for 2 weeks and enjoyed touring various parts of the island. The car also enabled more choice for restaurants. I would return to Kefalonia, would not book the Fiona. However, had a lovely holiday.
Jaqui R

I agree with my daughter's comments. I did find the hill challenging but the exercise was well worth it and I didn't put any weight on despite eating 2 good meals a day. There is a good bus service that serves the apartments and beach which runs a couple of times a day in each direction for 1 euro.

It was an extremely relaxing holiday. The maids did only come once a week (Thursday) but that is the Greek way and as we knew what to expect it didn't bother us. We weren't in the room long enough to care!
Kerri R

I have just return from a week staying at the Fiona Aparthotel and absolutly loved it. I am 27 and went with my mum and we both had a great time. It is very relaxing and the scenery is amazing. Almost everywhere you go you can see fantastic views of the sea and on clear days you can see Zante in the distance. As we are both beach people we were slightly worried about the 'killer hill' that we had heard so much about, but although it is steep, it is nowhere near as bad as I thought it would be. It is a very pretty walk, lots of flowers and really lovely little houses along the way and as I said you can see the sea all the way down the hill. We used to break up the walk on the way back by stopping in The Famous Cocktail Bar, where we'd have some drinks looking over the sea and play with the little kitten who lived there.

I can definalty recomend Lourdas and the Fiona Aparthotel if you are after a quiet and relaxing holiday.
Laura M

Me and my partner just returned from a week in lourdas, the Fiona and i can honestly say.......we had the most wonderful time. The apartments, as other people have mentioned, are basic but clean - which really is all you need. The views are something else and the pool bar could not be faulted. There are plenty of tavernas to keep you going but we found the best one to be the Greek Island (portions are huge) and i can recomment the kefalonian pie!!! The Island is beautiful and even though the weather for us could have been a little better it still did not dtact from the holiday. We made some lovely new friends and I never go back to a place twice but i can honestly say in this case i mosr certainly would. you cannot go wrong with a holiday here!!!!
Lyndsey N

We stayed for 2 weeks in july/august. Completely fell in love with 'Kef'!

The fiona was great, basic but all you need, besides it was too hot to be in the room much [ about 100 most days!]. Everyone was so friendly, the chipmunks [ the cleaners] who laugh like nothing you've heard before, the lovely ladies at Maria's Supermarket which is the best, Joe at the Astra bar, the lovely couple who run the famous bar which has the best view in the world! and especially spiros & his family who serve the best food and threw a great birthday party for my son while we were there.

We loved everything! even the mad cockerel who sounds on his last legs - if you've stayed here you'll know what I mean! Cant wait to get back next year!!!

Note for lisa crane. The fiona is in a great spot near everything you need & with a fantastic view, mountain behind you & sea & zante in front. It's about 20 minutes walk down heart attack hill to the beach but there's a bus back up for one euro which is a life saver. you'll have a top time!
Kaz A

Stayed end of September - weather good and had a great time.

You need to hire a car as most things are quite away and it is hilly, also gives you a good chance to go to the queiter beaches. Not much in Lourdes itself but enough to get by with.
Laura F

Stayed in Fiona Aparthotel for a week at the beginning of June 2005. Rooms really clean, views spectacular, staff and Olympic rep wonderful, pool and surrounding area excellant. Pool snack bar serves great snacks and delicious cocktails. There is a very vocal cockerel nearby, who likes to remind everyone of his presence at any time of the day or night, but you soon get used to him!! The walk down to the beach is lovely, although the walk back up is pretty exhausting, but worth it. We can't fault the place. La Mer is the best taverna in Lourdas with the Famous Cocktail Bar (which has a pet kitten called Fred) coming a close seccond. I highly recommend hiring a jeep to see the rest of the island. Its stunning. I've always said there's no point going back to the same place twice, but I'd definately return to the Fiona, and Lourdas.
Kathryn S

Fiona aparthotel, was great, it was set in a lovely quite part of kefalonia, the rooms were nice, but very basic. maid service could have been better. we enjoyed our week here a great deal and thought the whole place was beautiful, the people you meet are lovely and since it is only a small complex you get to know most people. The pool area is great, with loads of sunbeds and parasols for everyone. it is abit of a trek to the nice sandy beach but once you have done it its no problem although people with walking difficulties will not be able to get down the goat track, but there is a road to a different beach. The walk down the goat track is worth it though, a beuatiful snady beach with clear blue sea and hardly anyone on the beach. Great for naturists!

Overall if you want a relaxing hoilday, with no nightlife, and only a few resturants with brilliant food and supermarkets, with cheap beer! fiona aparthotel is a must! we ceratinly will be going back in the future!
Tarina W
The rooms are very basic, i.e. 2 forks, 2 knives, 2 plates etc, the shower curtain doesn't touch the floor so the water went everywhere and it was a bit manky. There was also a list on the back of the door of how much everything would be if it needed to be replaced or repaired from a cup to a patio door! We only had maid service once in the week (about the 4 day).

Pool area very clean and the pool was always welcoming after sunbathing all day. Lunchtime snacks were very tasty and the bar staff always had a smile for you. The local cats were very vocal when you were eating and one liked to cuddle up on your lap.

There is a road in front of the apartments which bikers race down at all hours of the night but after drinking a few pints you get your head down easier.

There's also a cockeral behind the apartments that hasn't got a clue what time it's supposed to crow! He was going off at 5am, 6am, 12noon, 6pm anytime he felt like it!

Good location for tavernas. There aren't any safety deposit boxes but no-one touched our stuff when we left it by the pool.

Wouldn't go back to the Fiona Aparthotel but it does serve as a good base for exploring the island. Next year Zante!
Mart and gem L
Stayed at the Fiona in september really good holiday. Accomodation really nice, views from the balcony are excellent. There are 3 beaches to choose from, Lourdas and Trapazaki Are quite a walk but visit Kanali Beach which is a short walk from the apartments down a hilly "goat track", and is the quietest and nicest beach in lourdas.
There are approx 10 restaurants on lourdas main strip, the best being La Mer and Spiros.
When booking excursions with your rep be aware that not everything you visit is included in the price and on the day the tour guide may ask for admission fees, for example on the island tour we were asked to pay extra to enter the caves and melisanni lake.
Hiring a car is worth it as you get to visit the whole island and the great myrtos beach.
Rob
Had a great tinme. Very quiet resort. Fiona apartments are pretty basic but OK. Clean when we arrived but more maid service needed, you only get 2 times aweek. Nice little bar and good snacks.
Tavernas / shops nearby. Nice walk down to beach, hard work coming back up. Fantastic views over the Ionian to Zante.
Everybody really friendly.

All in all despite the accomodation being avrage we had a great time.
Rob, Liz, Beth and Alex

| | |
| --- | --- |
| Search for Fiona Aparthotel in all of JustKefalonia & the Messageboard | |
More Hotels and Apartments in Lourdas...

Alfrato Village Apartments | Angelas Studios | Antanitsa Apartments | Antonia Apartments | Aristomenis Studios | Buena Vista Studios | Casa De Blu Studios | Cristoforos Apartments | Delfinia Apartments | Dionyssia Studios | Eleni Studios | Fiona Aparthotel | Folies Apartments | Fotini Studios | Ionian Sands and Beach Villas | Ionian sun Apartments | Irirni Studios | Katerina Studios | Lara Hotel | Lourdas Beach Apartments | Lovidis Studios | Lucky House | Maria | Maria Anna Hotel | Marianthi Apartments | Marina House | Marina Studios | Naftilos Studios | Ocean Front Studios | Odysseas Studios | Saoulas Studios | Spiradoula Studios | Stefanos Studios | Sunset Studios | Villa Mare Apartments | Vrisida Apartments |