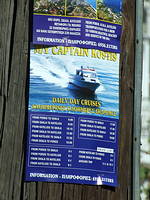 Kefalonia Reviews
---
Places to Visit
---
Kefalonia Guide
---
Local Directory
---
Resort Guides
---
Street View
Mythos Apartments

(Accommodation in Katelios)
9/10
John U

Yes the apartments have fridges in the. Stayed for a week in June 2011 and although basic the facities are great and the pool was exceptional. Quiet and tranquil especially if you are looking for a relaxing time.
Danielle B

Hello,

I am thinking of booking into these apartments for last week of August 2011.

Please could someone let me know if there is a fridge in the apartments

Many Thanks!
10/10
Christine O

We have just arrived back from Mythos. Our apartment was on the 2nd floor, enormous with a separate double bedroom (Room Number 21) and well equipped. The pool area is superb ... the pool is very clean, really deep and nice and big. Mary is hilarious, Sue is gregarious and the maid is thorough. We would highly recommend it!
Kim T

I'm hoping to stay at the Mythos appartments in early September.

2 questions -

Just how bad is the hill? Is there a WiFi facility there or nearby?

yours wondering, Kim x
10/10
Denise M

Just returned from 2 weeks at Mythos and we had a fabulous time. All the staff were lovely and extremely friendly. We didn't go to the BBQ evening but there was a sign advertising it and the bar staff also went round asking people if they wanted to attend. I am told it is a very good evening. Our studio which was at the back on the ground floor overlooking the hills was cleaned every day and had everything we needed. I would definitely go back to this complex and to Katelios which is a really wonderful unspoiled little resort
1/10
Elaine B

Sorry Eleni P - No it is not that Elaine Benson is bored, I am simply letting people know exactly what to expect - isn's that what this forum is for ??

Due to the fact that I personally don't rate these apartments and other people do, that does not mean that I am not entitled to air those views.

Perhaps an idea would be that if you choose these apartments specifically ask that you are not put in the apartments on the ground floor, at the back of the bar, that overlooks the garden and wooden pallets. Perhaps if we had been put in a spacious first floor room with a balcony then we would feel a little different.
10/10
Jon L

Literally just arrived back from Katelios - 36 hrs ago - Stayed at the Mythos complex - Thoroughly enjoyed the holiday, apartments were clean, wonderful pool area, deep end 10ft. Staff were all friendly and Alex the evening barman deserves special mention. Nothing was too much trouble for any of the staff. Prices for drinks were reasonable and in line with the rest of Katelios - if you go you should definitely check 'Dreams' bar out about 100mtrs from the beach. Our apartments were first floor with spacious balconies and stunning views. Full marks!!
10/10
Eleni P
Not sure why Elaine Benson needs to post AGAIN?!!! Nothing better to do??? The Mythos pool area is lovely. The bar prices this year are the same as last unlike most places in the village which have put prices up. Can't comment much on the rooms. Hopefully the BBQ nights will get back to normal this year with good attendance from locals too as used to be the case.
3/10
Elaine B

I can only say that as we were located at the back of the site we had the rooms that were of a lower standard - I really do not rate these apartments as 3 star at all. Also regarding the bbq, whilst we were at the Mythos there were no signs posted around the pool advertising the bbq, I suspect this is the reason why it was cancelled due to lack of interest!

Food and pool bar are a little more expensive than the bars in the area (but not much). We only had a couple of bar snacks, and i have to say what we did get was really nice and reasonably priced.

If you want a quiet holiday then this is the place to go - there are about 15 or so restaurants near the beach area, but these are all located on the same road, so it gets a little boring visiting the same place each night - after 2 weeks you will possibly have been in most of them, if not all - they serve good food at reasonable prices.

There are only a few bars to visit, but we wanted a relaxing holiday and that is what we had.

We hired a car during the 2nd week, we are so glad we did, it is a beautiful island and they are really friendly people that live there.
John S

Sorry, but I seriously cannot believe the remark posted by Elaine Benson to the effect that the BBQ event on Friday's at the Mythos Apartments was not properly advertised ..... please, come on!! there is a permanent notice prominently displayed in the bar area and even if that had somehow gone AWOL during her stay there are numerous other posters located throughout the pool and communal areas providing full details and these posters have clearly been there for some time.
10/10
Linda O
I was surprised to read Elaines's comments. We have recently returned from Mythos - our 4th visit and have always found the apartments very clean. The cleaners are very friendly and come in every day with linen/towels changed 3 times a week.
Mike the barman is fantastic. He works very hard and always willing to help. The bar can be quiet at times, but after a hard day sunbathing/touring etc, it is good to just chill out and chat to other holidaymakers.
Andreas the owner and Andreas the handyman are always around and we have found them friendly and always happy to help wherever possible.
Katelios is a quiet village and Mythos apartments are excellent for a quiet and relaxing holiday and I would certainly recommend them.
Unfortunately this year I broke my foot in the last week of my holiday and have nothing but praise for Mike the barman and Michael the Olympic rep who made my last few days in Kefalonia as enjoyable as possible. I can also recommend the hospital in Argostoli!!
Saving now for my next holiday at Mythos in 2008...

3/10
Elaine B

Just returned from Mythos Apts - Overall disappointed with the accommodaion. In a word they were shabby - ok I realise different countries have different standards, and they are not always what we would like, but our room overlooked the hills (at the back) but unfortunately we had 2 wooden pallets to look at every day. The hot tap in the kitchen didn't work, we were told this was due to water pressure which was odd as the shower and bathroom tap seemed ok. The shower had to be hand-held as we didn't have a hook on the wall - we asked to have one and were told to contact Olympic Holidays who would then contact the owner - we never bothered as this was never going to happen during our 2 week stay. Believe me this is a pain trying to juggle with shampoo and a shower head whilst attempting not to flood the bathroom floor !

No one mentioned they had a bbq as it was not advertised, consequently we believe the 1st bbq from our 1st week was cancelled - not surprised there ! and we never bothered going the 2nd week as no body ever seemed to go into the bar at night anyway. I read reports and reviews about how fantastic the bar was and how lovely the barman was - I honestly and truly think they must mean another bar - so, we decided to have a night in at the Mythos Apt bar and we were the only ones in there.

We hired a car for 4 days - approx £100, which was well worth it, as the island and the beaches are really lovely. The local people are lovely too.

So, we will return to Katelios but certainly not to these apartments.

Answers to previous questions - Kettle - Yes, Iron - No,

Also, Toaster - No, Toastie Machine - Yes

Change of Towels/Linen - Twice a week, (could do with a little more)
10/10
Rach

Just got back from mythos and it was fantastic.

The room was clean and tidy.also it wasnt too noisy even tho we were in the main block.

The pool and area around was great for sunbathing and the bar is brilliant

Nice friendly people,good drinks n snacks - nothing is too much trouble for mike and linda

definately a place to stay again

just wanta say Mike the Rep is a star,funny guy who will do anything for ya.BEST REP IN THE WORLD!!! lol

luv ya guys xx
Gill L

Just returned from holiday in Katelios. Mythos Apts were great - excellent location only a 10 minute walk to the sea front. The pool is lovely and there were always sunbeds available. All the staff were v friendly and helpful.

Olympic rep was v helpful too and the Island Tour and trip to Ithaka are recommended especially if you want to see the islands and learn some history without hiring a car.
Pete S

Another great holiday staying at mythos 15 - 29 August o6. Please pass on Our Thanks to Mike and staff for looking after us and warn them we may be back in the next year or so Also ask ian how he got on with 'white fang' the dog. And have they got an email address?

Pete, Liz and Sam
Marc G

I can confirm thay now have Air Con. I called last week and they confirmed all rooms have been fitted and have a charge of 5 Euros a day.
Can U Help?
Marc G
Can anyone confirm if Air Con has been fitted yet? I would like to stay here as the feedback is positive but Air Con is a must for me
Barbara S

Just returned from the Mythos apartments. Perfect for a quiet relaxing holiday. Pool, bar and staff all excellent. Lovely walks along beach and inland through countryside. Apartments basic but very clean and well serviced. Plenty of restaurants 10 minute walk away as well as two very near Mythos.

Rep Patrick excellent. Helpful and punctual.

If you walk over the rocky headland to the turtle beach which is long, sandy and quiet, follow the blue tape trail. It will save you legs getting scratched!

Super holiday.Thankyou Olympic.
Darenne P

We stayed here 3-18 Sept 2005. Our 4th visit here.

Sadly, once again the air con failed to make an appearance, but it is Greek maybe time? Assurances have again been made for the 2006 season ... don't hold your breath.

Once again though, we had a cracking holiday.

The staff: Maria, who makes the best salads in Katelios, Yourgos, the young barman who is handsome but very shy and Mike who does the bar evenings into the early hours and is fantastic, Andreas the pool and general handyman who is sweet and ofcourse Andreas the owner, who will do anything he can to help you and finally the cleaning staff who are pleasant and do a great job. The staff this year were the best we've had there and hope that they are there next year as they couldn't do enough for you.

Sheets and towels were changed every other day, the rooms are clean, the pool is kept in tip top condition. The BBQ nights are good, the quiz night a hoot and generally a great place. We are already saving for 2006.
Sharon C

My boyfriend and I literally just returned (12.7.05) from staying at the Mythos Apartments and it was the best! Andreas (owner) is a diamond and will do anything to make your holiday enjoyable! The bar staff, especially Michael, are wicked and the Katelios area is just amazing - the views are stunning and its so peaceful and relaxing! Anyone wishing to chill out and relax should book a holiday here - not just 10/10...more like 20/10 We've started saving to go again, hopefully next week
Can U Help?
Michael J
Would any recent visitors to Mythos apartments be able to confirm if the previously mentioned air conditioning to the rooms is now installed and operational? Also we are visiting there for two weeks in July and my daughters boyfriend would be able to come out and visit for our second week. Olympic are able to offer him a return flight but have told him that we will be required to check locally with the apartment owners if it will be O.K. for him to stay with us(we will have spare bed.)I am unable to find phone or e/mail address to contact Mythos and the travel agent is not forthcoming. Can anyone help? Mike.
Min A
I understand that air conditioning is being put in ready for the 2005 season.

Andreas the owner will do anything to make your holiday enjoyable. Great pool area. Great
BBQ night.
Rach and su
Everything about Mythos is Good its one of the best bars in Katelios !!!!!
Karl G
Hello to everyone at mythos Barbara,Andreas,George,Andrea,Phil and Maria.
Thank you to you all for making karl and family feel so welcome will e-mail you soon and we will visit you all oct 2004 last week see you all ps good luck George keep in touch bye for now Shannon would like to play pool now ;-)
Sue +
Hello to everyone at mythos Barbara, Phil, Andreas, Andrea, George and Maria .It is Rachel and sue the mad girls from manchester who loved it there. thank you again for giving us a fantastic time, nothing was too much troble. The quiz night is a must a real giggle and the very best BBQ food in katelios is to be found at Mythos on Friday nights. The bar and especially the pool at Mythos is the place to be in Katelios if you are looking for a really great time !! ;)
| | |
| --- | --- |
| Search for Mythos Apartments in all of JustKefalonia & the Messageboard | |
More Hotels and Apartments in Katelios...

Albouro Apartments | Anastasia Studios | Anemona Apartments | Blue Sea Studios | Efrosini Studios | Eryphilli Studios | Filoxenia Apartments | Galini Apartments | George 1 Studios | George 11 Studios | Hara Studios | Hercules Studios | Irini Apartments | Katelios Studios | Katelios Villas | Lighthouse Studios | Mare Monte Apartments | Marketos Studios | Medusa Studios | Mythos Apartments | Notos Apartments | Pacifae Golden Village |