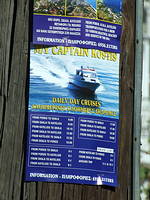 Kefalonia Reviews
---
Places to Visit
---
Kefalonia Guide
---
Local Directory
---
Resort Guides
---
Street View
Katelios Studios

(Accommodation in Katelios)
10/10
Mark J

This accommodation consists of 16 units, 8 on the groud floor with access to the garden and 8 on the first floor with a balcony. The atmosphere is friendly as you would expect with a small hotel and the owners Aris and Lula with do anything they can for you. The accommodation is clean and tidy as is the garden and pool.For a small hotel the pool is large with more than sufficient sunbeds to go around. Most of the visitors to this accommodation are repeat visitors of long standing. The kitchen is sufficient for basic meal prep and consists of 2 ring hob,standard size fridge with freezer compartment, sandwich toastie maker,kettle , pots, pans and plates etc.The bathroom again is basic and sufficient with an interesting hand held shower.No paper is to be put down the toilet so my tip is to take some plastic nappy bags for your paper.

The accomodation is well placed on the main road into Katelios and the local beach which is about a 10 minute stroll away.There are restaurants and a supermarket within a minutes walk.

Visitors should note that there is a new hotel complex being built at the side of this accommodation which was not pointed out by the tour operator. There is some noise but this should not put visitors off.This will also impact on other accommodation in the area namely the Eryphillis.

You will get a decent meal where ever you go and you just need to try them out. You will have heard of Greek Maybe Time(GMT) and this extends to eating out. One tip is when your table is cleared ask for your bill then.In all the restaurants we visited we were given either a free cake,soft drink,brandy or Ĺ ltr of wine with the bill. For 2 main meals and drinks you will pay between 20 and 30 euros including service charge and tip (£18-25).

For those of you who enjoy short walks Kamina beach is a must visit and is about 45 minutes from the accommodation. Go to the beach front in Katelios turn left, over the head land at the end of the beach and 15-20 mintes brings you to Kamina beach (follow the plastic bags on the bushes).The first set of sunbeds you come to(blue and yellow) are run by George and cost 5 euros for 2 beds and a umbrella all day (tell him Julie and Mark said hello). The sand is fine and the sea very shallow for about 75 yards which is great for kids.The beach is very long and stretches to Skala if you have the energy. Vistors from other areas have commented that they consider this beach to be the best on Kefalonia. You also have a view of Zante from this beach. If you donít take you own picnic there is a Taverna half way along the beach. You can also access this beach by car. NOTE:- If you intend to do this walk take some walking shoes or trainers not flip flops.

We only did the 1 day Island tour which was excellent. Having done this tour we decided not to hire a car and instead decided to relax on Kamina beach for most of our stay. When enquiring into hiring a car I had to smile when one hirers insurance did not cover you for driving on the wrong side of the road! Does that mean you are not insured when you overtake!

There are other reviews for this accommodation on:-

http://justkefalonia.co.uk/comments.asp?item_ref=67
9/10
Jane E

We stayed at Katelios Studios for 2 weeks and it was our best holiday ever. The owners were very helpful and friendly. The studios were kept very clean (at least 4 changes of bedding and towels during our stay). The pool is very clean and basic snacks/drinks are available from the poolside bar. The weekly barbeque is a must the food is great. Katelios Studios is a great base in a quiet resort for a relaxing holiday.
10/10
Vicky C

Hi everyone

We stayed here in 2004 on our 2nd trip to Kefalonia, what can i say it was the best holiday ever.

If you are looking for peace and quiet this is the place to stay.

Aris and his family are so welcoming and friendly, and cannot do enough to make you feel welcome :)

The apartments are clean and the pool is lovely, I fail to see how anyone could be disapointed if they were to stay here

I am so excited we are going back on the 10th of june and I can't wait, we have left it far to long

We have been to other islands, but have always felt a little disapointed that we had not returned, and definitly did not enjoy it quite as much as we have here.

Roll on the 10th
Martin/lisa B
well it was our 3rd visit to kef, before staying at lassi and lourdas, we arrived on the 27th aug 06 where ari helped us from the coach with our cases, we had a wonderful 2 weeks there, it was important to us as we got married there on sept 4th at lathrika and ari and lula were very helpful arranging for our wedding car to pick lisa up and toasting us in the evening with free champers,we also shared the barby with them where again every one had free champers and a wedding cake,what hosts, rooms were clean,sun was great and food was out of this world, if you want peace and quiet with nice people then book katelios studios we are booking again for may and september 07..yamas...
Lorraine S
Ari, Loula and thier son George are still there and are very friendly.and their BBQ night is a must. The apartments are clean, all face the sea in the distanace and all are sun facing which is great when sitting out having a drink or two. The pool is clean and in the sun all day, its all very quiet and relaxing and you can stroll down to the beach in 15 mins to the front and there are some very good places to eat and drink. No night clubs or fast foods which suited us. Only a few gift shops/ mini markets. We hired a car and went around the island but we liked Katelios the best. It felt safe, quite and at our pace. The weather good have been a bit better there were 3 days of thunder storms but we were told the week before there were none. We would go again but may be a week before 19th Sep. As we were leaving the place had about another week to go then the whole place would close for the winter.
Ron H

My wife and I used this web-site to make a choice of accomodation in Katelios and we were not let down at all. The Katelios Studios remain very good value for money and the owners provided a very friendly welcome. Quite how this web-site marks it as 4/10 I cannot imagine as everyone who has commented on it seems to like the place. More like 9/10 I would say.
Jody E

What a lovely setting the Katelios Stsudios

Rooms clean and compack but everthing else inc Pool makes it a place to go !!!!

We have been going to this sleepy setting for 9 years and gets better each Year

Roll on Aug 30th we are off there again with friends
Caroline B

Absolutely wonderful - very friendly owners, beautiful pool, clean, well maintained and only a 5 minute walk from the Tavernas on the beach front. Nothing could have been more perfect!
Lynn L
My husband Chris and I, together with daughter and son in law visited this magical, beautiful island in September. I'm almost lost for words in what to say about this place and the people we met. The owners of the studios, Ari and Loula, along with their son George, were so friendly and helpful. Their bbq nights were brilliant! Gerasimos (he's 82, lives in the village and comes to the bbq every Wednesday) dances all night and is a real character.I even learned from Mandy (an expat)a Greek dance - she's a great teacher! The food is all home cooked and I noted in another website someone going on about Loula's cakes - they were right - her walnut cake is mouth-watering (I badgered her for the recipe!!)Go to the bakery - it's a definite MUST. Their goodies are out of this world and prices very reasonable. The people who own it are wonderful and we made great friends with them. So much so, that we popped in every night for a chat with the grandmother Doula, her granddaughter Mytro and her boyfriend Christos, which resulted in (a) Doula baking us a cake and (b) being invited one evening to their home for supper - Greek hospitality just knocks me out - can you just imagine that happening in this country - I don't think so!!! If you are looking for a peaceful, quiet holiday, this is the place for you, although everyone chats away to everyone else, so it's not a boring place by any means. We will definitely go back and after 8 Greek islands, this is the only one I have felt so strongly about. Don't hesitate - make that booking NOW !!!! I know you will have a wonderful time.
Cathie J
My husband Les (who really didn't want to come to Kefalonia and arrived on sufferance just to keep the peace!! 7 years ago) & I made our first of 4 visits over a period of 6 years need I say more, I will, this is the only place that we ever returned to again and again each time wishing were were staying just a little bit longer. The locals became our friends and it is good to return and be greeted by name even after a 2 year break made it the happiest holidays that we have ever enjoyed. Les had been suffering ill health for the last 4 years but even though it was quite a long journey for him he still wanted to go back to see his old friend Arry to enjoy his tales and to walk around the village of Katelio and to visit other seaside towns in our hire car, the views across the island are spectacular and everyone welcomes you with friendly courtesy. Sadly this year I will be returning without Les, he passed away January but I am bringing his eldest son to Katelio as he has been courious to know just what the attraction was that caused us to want to return again & again. Perhaps Les is chatting to Jimmy on a parralel plain (anyone who had been going to Katelios would have known this super man, he was the one with natural air conditioning bar on the front near the funny little harbour) he has also gone now a few years ago, I hope whoever takes/has taken the bar over will try to keep it's quaint old way. But like anywhere else Katelios is growing and younger owners are taking over, but so far the village has remained quiet and slow paced. Arry & Loula I can't wait to see you again. Cathie
Jody L
last summer my mother and i took our first holiday together. we stayed in appartments that did not have a pool or bar and were extreemly pleased to find that the Ferderigos family,of the neighbouring complex katelios studios were more than happy for us to join their clan, the friendly atmosphere created by the family and friends and the wonderfull food makes barbecue night one not to be missed! the island is truely magnificient and sea breeze, where Iannis will hire you a small boat, is a perfect way to view the coast, see local towns or find your own secluded beaches. we are returning in april, and i can't wait to go back and see all the dear friends we have made in beatifull Cephallonia.
Alexandra M
My daughter and I visited Kefalonia for the first time in August last year. Alhough we didn't stay at Katelios Studios it was our closest pool and bar so we spent quite a lot of time there. We were made so welcome by the owner Aris and his wife Lula and two sons Vagellis and Yourgas that we went back again in October and stayed there! The apartments were very clean and well maintained and contained everything that we needed. There were some great barbecue nights with dancing and wonderful food (Lula cooked vegetarian especially for my daughter and myself). We are going back to stay at Katelios Studios again in April and are counting the days!
Sally &
As soon as we arrived at this beautiful location, we were met by Aris the owner...(he became our best friend on the holiday). Together with his wife Loola and son George they couldn't do enough for us...Every day was met with a smile and any help we needed they gave.... Katelios Studios are in a very peaceful location...and yes, there is a good walk to the seafront where most of the tavernas are, however the joy of being in such a peaceful location made it well worth it...we found it hard to move and do anything... Aris' weekly Barbecues were lots of fun...they all made so much effort and the Old man dancing could out dance us all...(We wish we could remember his name).. The rooms are ideal and are cleaned regularly...if you needed anything they were only to happy to help...the most important thing to them was your enjoyment...so sadly lacking in alot of places... Air conditioning is planned for next year but a fan was more than enough for us.. Food is available all day long and the portions were huge!! A visit to Kefalonia is very relaxing and the added bonus of the warmth of your hosts made it a very memorable holiday. We loved our holiday here and even though we like to experience different places, Aris and his family would be reason enough to return...hope it won't be too long! Send our love to them all!!!!
| | |
| --- | --- |
| Search for Katelios Studios in all of JustKefalonia & the Messageboard | |
More Hotels and Apartments in Katelios...

Albouro Apartments | Anastasia Studios | Anemona Apartments | Blue Sea Studios | Efrosini Studios | Eryphilli Studios | Filoxenia Apartments | Galini Apartments | George 1 Studios | George 11 Studios | Hara Studios | Hercules Studios | Irini Apartments | Katelios Studios | Katelios Villas | Lighthouse Studios | Mare Monte Apartments | Marketos Studios | Medusa Studios | Mythos Apartments | Notos Apartments | Pacifae Golden Village |