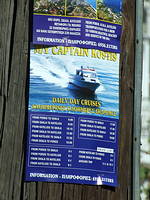 Kefalonia Reviews
---
Places to Visit
---
Kefalonia Guide
---
Local Directory
---
Resort Guides
---
Street View
Galini Apartments

(Accommodation in Katelios)
10/10
Gavin B

We stayed at Galini this year in July & it was one of the best holidays we have ever had. We couldn't fault anything. Lovely grounds, scenery, peaceful & quiet. Only 10 minute walk to the beach & all the restaurants/tavernas you can eat. Lovely friendly staff every where. 2 minute walk to the best breakfasts in Kefalonia. You don't need anything more than here. Yes it's no frills, but it's not basic either. It has everything you need.
7/10
Bec C

Just arrived back from a wonderful 2x week stay at galini.Cant fault the place infact its one of the best holidays ive had!The staff are all extremely friendly and helpful it is such a shame that their employer can not repay their loyalty and hard work by providing better living arrangements for them!I found there exsisting living arrangements VERY distressing.2X FINAL WORDS HUMAN RIGHTS!!
10/10
Jim O

Excellent could not ask for better service and could not have been more welcome

rooms spotless and no lack of sunbeds

we will be back

Jim & Clare O Septeber 07
10/10
Leanne M

i have been going to the galini apartments three times. we all love it there the pool os great the room are great and all the people that work there are great. there is good night life at the appartments and the crazy golf and giant chess is great fun ( if its still there ) we hope to be goin back again next year cant wait beacuse it is one of the best places we have been on hoilday. the weather os great and so is the destination around. hope to see you all soon xxxx
10/10
Maria V
FANTASTIC NO WORDS TO TELL Y0U ALL HOW MUCH WE ENJOYED OUR STAY ....SUPERB LOCATION FABULOUS RESTAURANTS AND AWESOME PLACE
WE WILL COME BACK FOR SURE


Pete H

We've stayed at the Galini twice now and i have to say, i can't see us staying anywhere else now. Friendy & clean and the kids just loved the pool. I trying to convince my wife to go again this year, but we have doubts because of the heat and our new little baby Emma. Does anyone now if they have air conditioning installed in the rooms yet or even if you can hire it?
Angela & neil J

We loved the Galini apartment. We went there last September for a week and loved it. The restaurants are great, located about a 5 minute walk away from the apartment. Lots of things to go and do/see. Vikki was really friendly and helpful. After being together for 7 years, we got engaged on the beach - it was very romantic ! Our first visit to Katelios and will be going back. Pool at the Galini apartments was always really clean and the apartments were nice and cool in the hot weather.
Mark C
Couldn't get in this year & had to make do with next door & walk over to galini each day.
"Fantastic" doesn't do it enough credit.
The owners are great.Vikki,who manages the place on a day to day basis,is great,all the staff are great,the pool & everything else is great.Terry,who managed the place last year,has packed it all in in search of international rock stardom,but I think he'll still be there next year.Hello to Keith,Den,Andreas,Adriana,Richard at Katelios restaurant & anyone I've forgotten.See you next year maybe.
Nell B
we have just return from the most fantastic holiday ever in katelios one of the highlights was the time we spend at galini the staff were just the perfect the hosts especially Andrea who looked after us very well and his pool was the claenest we have ever seen its some of the most luxurious apartments in katelios we couldn't fault it. it was the best !!!!!! : )
Pam R
Just got back from katelios on 8th may and we're still dreaming about it. We stayed in the gallini apartments they were lovely, woke up to a view of the mountains. The apartments were clean and the kitchens well equipped if you want to do your own cooking and a lovely terrace to sit on and eat it. we enjoyed having the space after staying in hotels for the last 10yrs. Vicky made us very welcome as did everyone we met generally. Katelios is ideal for relaxing and chilling out i went with my 14yr old daughter and we fell in love with the place so much so we've booked to back in October
Lisa S
Just arrived back from our hols at the Galini - absolutely fab. The apartments are just right, the scenery is outstanding and Vicky, Adrianna and Andreas are just the perfect hosts. The kids were in awe of the place and it's friendly atmosphere made us all feel very welcome.The dog next door can be abit noisy especially when the frog talks back to it, but hay ho! If you're lucky enough, swallows sit on their eggs in nests on the appartment balconys.
For car hire check out Venus in Katelios it's reasonable and Kostas is very helpful. Best to hire a jeep as it's much more fun and you can get to places that you can't in a car.
The Blue Sea resturaunt in Katelios is a must, Bagelis is a fantastic waiter and great with the children, oh and the food is ace too! Kamina beach next to Katelios is wonderful and perfect for the kids- good sand and shallow, clear water. You can drive or stroll across the hill- signed Turtle beach then follow the blue ribbons attached to bushes, it'll take about 30-40 mins.
Melessani lake,Dragonati caves and the views from the summit of Mt Enos have not to be missed!!
Over all this is by far the best place i've ever been. Enjoy
Mary H
You will need walking boots if you enjoy hill walking in the baking sun.Kefalonia is a mountain range in the sea and has some superb views.Beaches are not much kop.Best one from Galini is Skala(7km away).Galini pool is very deep(1.4m shallow end.)and there are no footpaths or streetlights.Apart from that it's safe for the kids.
Can U Help?
Mark J
We are going to Galini Apts summer 2003, can you help? How far is the nearest good beach, and is it safe for children? Is there good walking/excursions? Do we need to take walking boots?
Mark C
Appartments are very clean & well designed.The kids loved the pool,though it is way too deep. Terry(sadly a country & western fan)& Vicki run the place really well,and Keith livens the place up with some decent music.Fantastic facilities considering there are only 6 rooms.Persas taverna next door is really good,& Venus car hire must be checked out,it's miles cheaper & Kostas is an extremely nice local man.Thompsons have improved all of the health and safety aspect,apart from the cats,which are an absolute pain.If you don't like cats,don't book rooms 1 or 2.
Jeremy A
One of the best places we have stayed, the gallini was a fantastic place as a base to explore the island, Terry and Vicky (and dont forget keith and Andreas the poolman) were fantastic hosts we couldn't have asked for anything better especialy as it was our honeymoon. We cant wait to visit again im sure we will be going back year after year, well done Thomson for taking this fabulous holiday getaway on.
Sara H
Highly recommend Galini - apartments very clean and well designed. Beware of wind slamming doors within apartment ....not good for childrens fingers!. Pool is lovely and has a great childrens pool under a gazebo, good facilities and more important very quiet( apart from traffic at night! and the next door neighbours dog!) The hosts Terry and Vicky were very pleasant and happy to please. All in all yet another great holiday in a charming greek village.
| | |
| --- | --- |
| Search for Galini Apartments in all of JustKefalonia & the Messageboard | |
More Hotels and Apartments in Katelios...

Albouro Apartments | Anastasia Studios | Anemona Apartments | Blue Sea Studios | Efrosini Studios | Eryphilli Studios | Filoxenia Apartments | Galini Apartments | George 1 Studios | George 11 Studios | Hara Studios | Hercules Studios | Irini Apartments | Katelios Studios | Katelios Villas | Lighthouse Studios | Mare Monte Apartments | Marketos Studios | Medusa Studios | Mythos Apartments | Notos Apartments | Pacifae Golden Village |