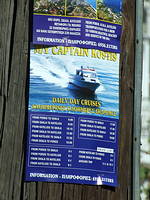 Kefalonia Reviews
---
Places to Visit
---
Kefalonia Guide
---
Local Directory
---
Resort Guides
---
Street View
Eryphilli Studios

(Accommodation in Katelios)
Steve B

HI anybody going to eryphilli august 17th 2012 we are ? if you go before say hellow to nickos from steve & christine
Sarah H
Hello, I am travelling to Katelios in May and want to email Nico at Eryphilli before I get there. Does anyone know the email address for Eryphilli or know where I should look? Very much looking forward to going - it's my first time there. Thanks in advance.
10/10
Katie H

Hi there all, Kallispera!!!!!

Im 41 and looking to start a new life in Kefalonia. I have visited this Beautifull Island many times. First time was in June 2005 and I stayed with Nikos and his family at the Eryphilli and I can honestly say I have never met more hospitable people before or since.

I love Katelios and its Island Kefalonia so much that I am hoping to move to Kefalonia in 2012. To start me off I will be looking for Bar work with accomodation and a salary of around 500-600e p/m.

I have waitressing, bar and housekeeping experience. If anyone knows any hoteliers or you yourself are looking for staff for the season 2012 PLEASE email me

katheholmes@hotmail.co.uk

. I can pay my own flights so would just need accomodation and salary. In return I am a very hard worker, pleasant personality, trustworthy and keen to make your holiday makers have fond and lasting memories. So heres hoping....To anyone else have a lovely summer 2012. Yamass!!!!!
10/10
Gill C

Just come back from the Eryphilli.. Fantastic ! Just booked for next year, need I say more ???
John F

Cheers Steve, thanks fo the info,cant wait.

Will definitely say hello from you
10/10
Steve B

Hi John & Kaz the 4 brothers grill do a nice steak and greek food unless you are big eaters share a starter, its 5 mins walk from eryphilli its 15/20 mins walk down to the front thers a cocktail bar halfway also cozy bar thats on the front turn right at the far end , as for fish resturants theres 3/4 on the front take your pick,try katelios terverner nice breaky,nighttime food ,nicos does nice snaxs & BBQ on thursdays we hope you have a nice time, say hello to nicos from steve & christine
John F

Hi Steve

Glad you had a great time, we go to Eryphilli at end of August.

Have you got any good recomendations for restaurants, Greek is favourite, seafood and a good steak

at least once in the fortnight.

What about a good place for late night cocktails?

Any info you give will be appreciated

Cheers

John and Kaz
10/10
Steve B

Hi just got back from eryphilli studios 19th, again it was fantastic, two weeks of sunshine 30 upto 43/45 no rain and this week it will be getting hotter
10/10
Steve B

Hi just getting ready, soon be off to gatwick for our anule trip to eryphilli studios hope to see some old faces
Gill C

Just booked at the Eryphilli !!! Always wanted to visit this fantastic Island and can't believe we are finally going !! Been saving for this for ages.. It's my 40th and our belated honeymoon.. going on 16th August 2011 for a week and we are so so excited !! 9 weeks and counting
10/10
Steve B

Hi john theres a place on the way down to the front plus nicos will change them for you ,have nice time
John F

Hi Everybody

We are coming to Kefalonia for the 1st time at the end of August and looking forward to it of course - Staying at Eryphilli Studios and have a question which I hope someone can help with.

Are there places in Katelios where we can exchange either Travellers Cheques or Sterling ? and if yes what sort of rate are they offering?

Cheers, see you all in August

John and Kaz
10/10
Sally S
Hi Pammie

We will be at Eryphilli also in May! Weather usually lovely with plenty of sun but chilly in the evening, take a wrap or cardigan, evenings get warmer as May goes on!! Pretty time with lots of wild flowers and lovely scenery. Enjoy x
10/10
Sally S
Looking forward to our trip to Eryphilli in two weeks time, see you soon Nikos And Peter Yammas! xx
Michele

Hi

Hubby and I are staying at the Eryphilli Studios at the end of August. This is our first visit to Katelios and are very much looking forward to our stay. Can anyone give us a rough idea as to the cost of eating/drinking out etc?

Thanks

Michele.
Pammie C
We're staying at Eryphilli in May can anyone advise what the weather will be like? Thanks
10/10
Bill J
To anyone booking to go to the eryphilli apartments; were going for our 5th time this July for three weeks, you only have to read all the comments over the last six years to know you have made an excellent choice,see you there.

10/10
Steve B
Hi jill althouth we we go every year ive never counted i think theres about 30 and there 2 family rooms
Jill D
Can anyone tell me how many studios/apartments there are at the Eryphilli Studios, Kefalonia.
10/10
Steve B
Hi martyn & wife eryphilli are studios yes they have a fridge ,twin hot plates, all basic but adequate we are going in july this will our 11th year i think? we have been in september before weather is still nice,Just read my other coments,if you ever want anything just ask nicos as he will go out of his way to help you hope you both have a lovely time
Martyn E
Can anybody please advise. My wife and I are going to the Eryphilli for the first time on 24 September for 2 weeks. We normally go to Ithaca, but wanted somewhere different this year. 4th visit to the island and it is probably the best place in the world for relaxation and meeting beautiful people. Is there a fridge, and cooking facilities in all the apartments. I note from various comments and forums that the Eryphilli is referred to as a hotel. Is it a hotel or only apartments? We always need to keep the beers cold !!!!!!
10/10
Steve B

Hi its 15/20 mins walk. we have just got back from there tonight and the weather is lovely (hot) , also you must try the 4 brothers grill which is turn right out of eryphilli 10 mins max . allison just check all my comments,have a nice time steve.
Alison C
Hi, we're staying at Eryphilli in August, can anyone tell me how far away the beach is? I don't want to hire a car so I'm hoping it's reasonably close! Thanks.
Colin M

Went to Eryphilli a few years ago and would like to go back there in July but can't find who to book it through, any ideas please?
Holly B

Hiiiiiiii, I am going to Eryphilli in August with my friend and her family. We were wondering if there are any bars or anything to entertain us at the night? Possibly any clubs/discos lol
| | |
| --- | --- |
| Search for Eryphilli Studios in all of JustKefalonia & the Messageboard | |
More Hotels and Apartments in Katelios...

Albouro Apartments | Anastasia Studios | Anemona Apartments | Blue Sea Studios | Efrosini Studios | Eryphilli Studios | Filoxenia Apartments | Galini Apartments | George 1 Studios | George 11 Studios | Hara Studios | Hercules Studios | Irini Apartments | Katelios Studios | Katelios Villas | Lighthouse Studios | Mare Monte Apartments | Marketos Studios | Medusa Studios | Mythos Apartments | Notos Apartments | Pacifae Golden Village |